POSITIVE
RELATIONSHIPS RESULTS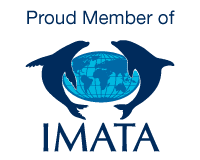 Founding Member
Founding Member
ZOOS
Teach animals to voluntarily cooperate in their own care.
Build trusting relationships between care-takers and animals.
Provide the mental stimulation animals need and deserve.
MARINE MAMMALS
Be the example for marine mammal care and behavioral excellence.
Exemplify the superior standards expected of marine mammal facilities.
Ensure the physical and mental well-being of the animals who depend upon us.
AQUARIUMS
Animal welfare isn't just for mammals! Modern aquariums enrich and teach their residents daily, leading to healthier, happier animals.
​
Show aquarium visitors that your animal family enjoys the highest standards of care.
​
Think you can't build a trusting relationship with a fish? Ask us how!
Animal Welfare Specialists
Considering a career in animal training?
Want to build a better relationship with your pet while teaching her manners at the same time?
​
Want to be the best animal care and training professional you can be?
​
We have classes for that!
"Throughout the teaching process, Thad and Angi were fun, upbeat, and positive. Wait a second, that's what they teach... BEING POSITIVE! Ohhhh, now I get it! Go figure!"
Mark McHugh, President & CEO, Gatorland