POSITIVE
RELATIONSHIPS RESULTS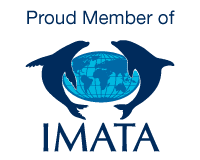 Founding Member
Founding Member
AQUARIUMS
Animal welfare isn't just for mammals! Modern aquariums enrich and teach their residents daily, leading to healthier, happier animals.
​
Show aquarium visitors that your animal family enjoys the highest standards of care.
​
Think you can't build a trusting relationship with a fish? Ask us how!
Animal Welfare Specialists
Considering a career in animal training?
Want to build a better relationship with your pet while teaching her manners at the same time?
​
Want to be the best animal care and training professional you can be?
​
We have classes for that!
"Throughout the teaching process, Thad and Angi were fun, upbeat, and positive. Wait a second, that's what they teach... BEING POSITIVE! Ohhhh, now I get it! Go figure!"
Mark McHugh, President & CEO, Gatorland
Want to learn about PB leadership & teambuilding services? Fantastic! Click

here

.